July saw some exciting developments in the garden. We first finished digging out the paths and also dug over the four planting beds which surround the wall. We turned the soil in the beds so that we wouldn't need to disturb it too much after laying the steel edging.
We laid 10 cm's worth of hardcore over all the paths before using a vibrating wacker plate to compress it.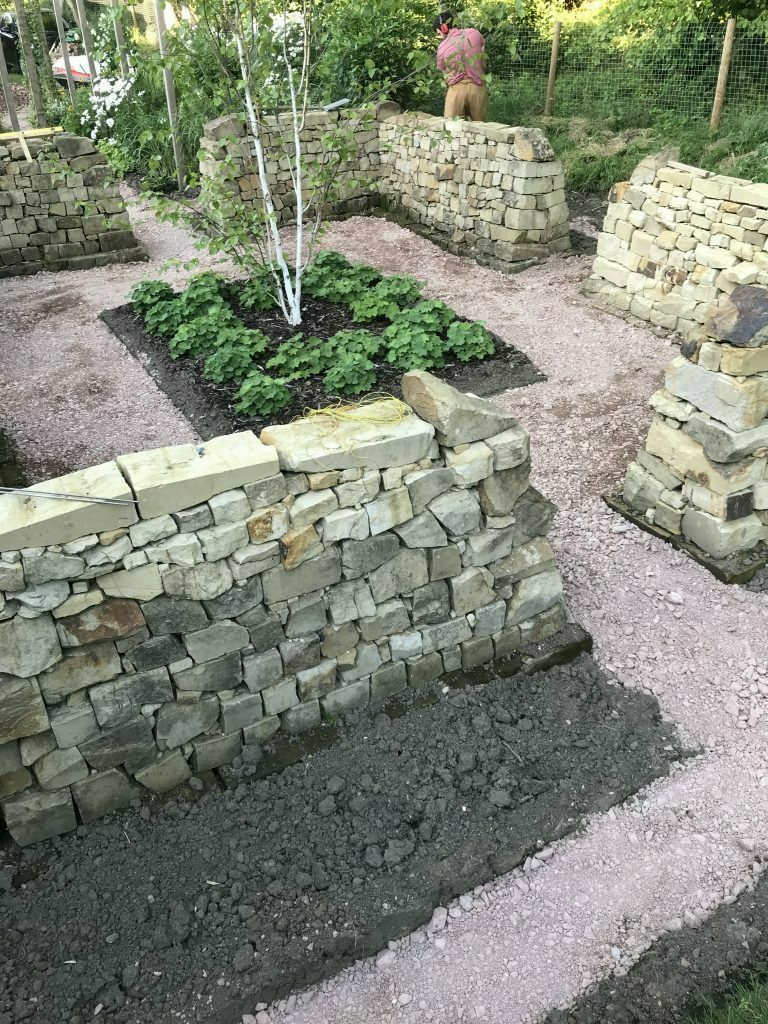 After compressing the hardcore we then spent a day or so laying the cor-ten steel edging – here's the brand we used. luckily Luke is excellent at maths and so was able to work out where the sheets needed to be bent and joined together. After connecting it all, we then had to hammer the sections into the hardcore sub-base.
It was exciting to see the edging in place as it immediately defined the planting beds and walk ways; it was so satisfying to see this after years of imagining it!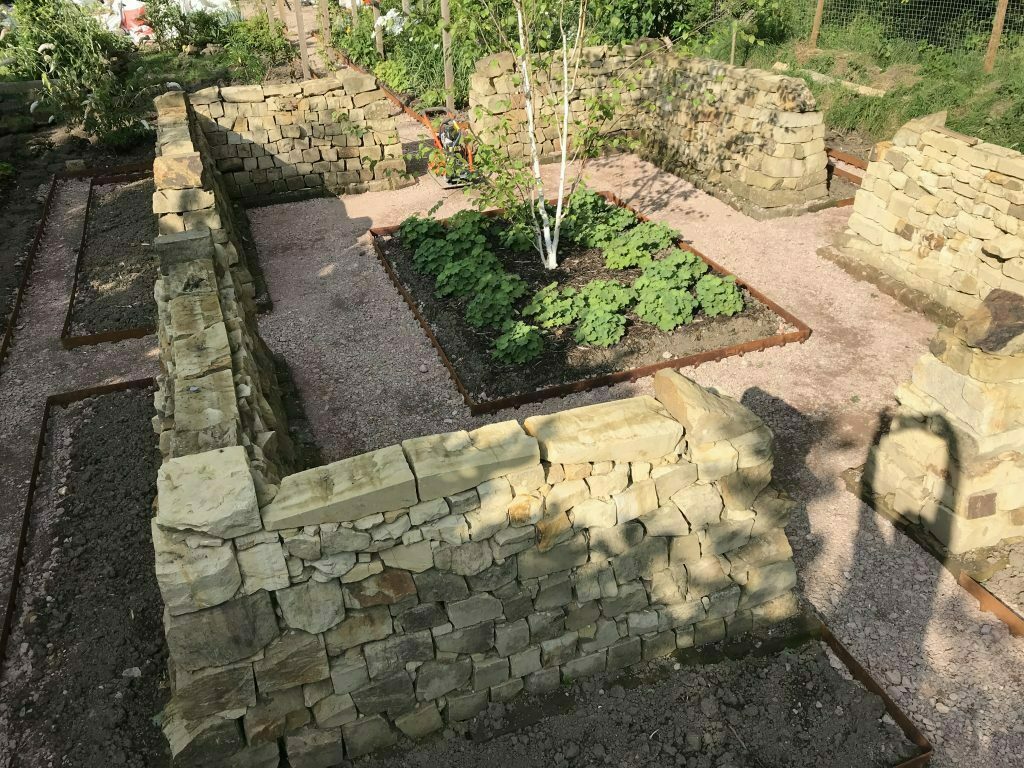 We then spread Breedon golden amber gravel on top of the sub base and used a wacker plate to compress it all.  We chose this gravel as it is self binding once it has been compressed and this gives a nice natural finish. We're really happy with result.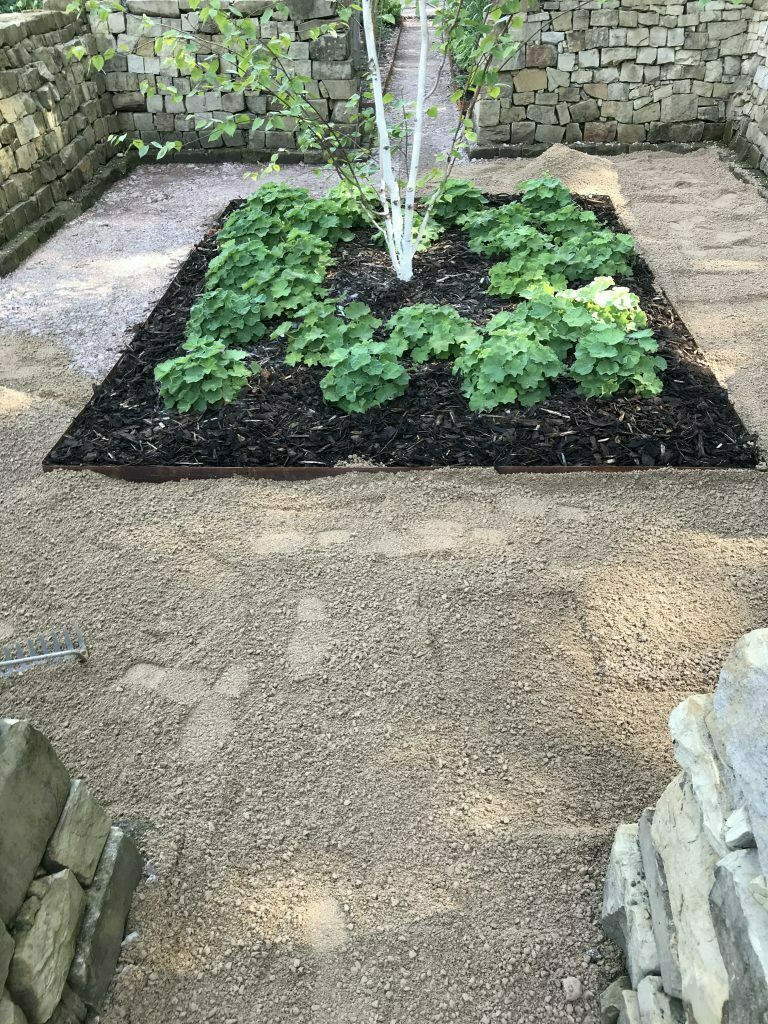 We repeated the same process with the secret seating area at the top of the garden.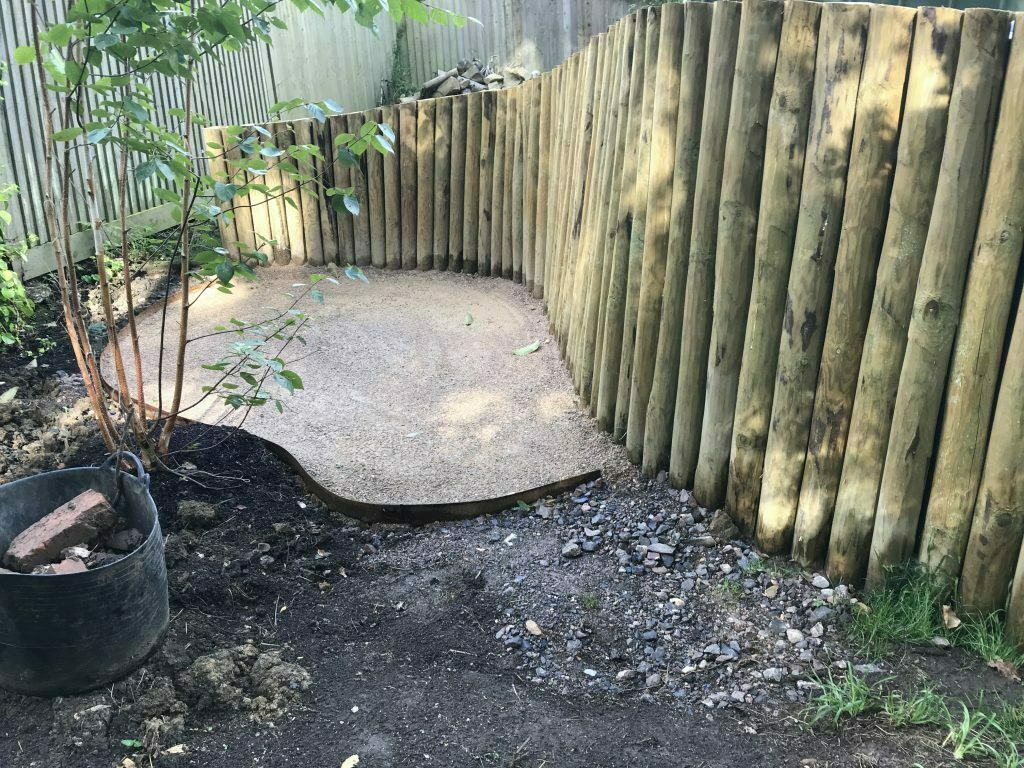 Here's a photo of the gravel after we'd finished compressing it with the wacker plate.
I'm particularly pleased with this cross roads section of the path. It was a relief that we'd measured and bent the edging accurately so that it all aligned.