Despite only finally completing the dry stone wall in April, we launched straight in to our next structural project during June. When we visited Loseley Park last year we loved the secluded seating areas and thought we would try and recreate this in our own garden.  Being semi-detached means that our patio area is only a stones throw from our neighbours and we're also overlooked at different areas in the garden. To create a private seating area we thought a retaining post wall would work well; here are some photos of the build process to help you visualise it.
We attached some polythene sheeting to the back of the posts to help stop them rotting. We then mounded the turfs and top soil from the paths around the wall against it to create the planting bed.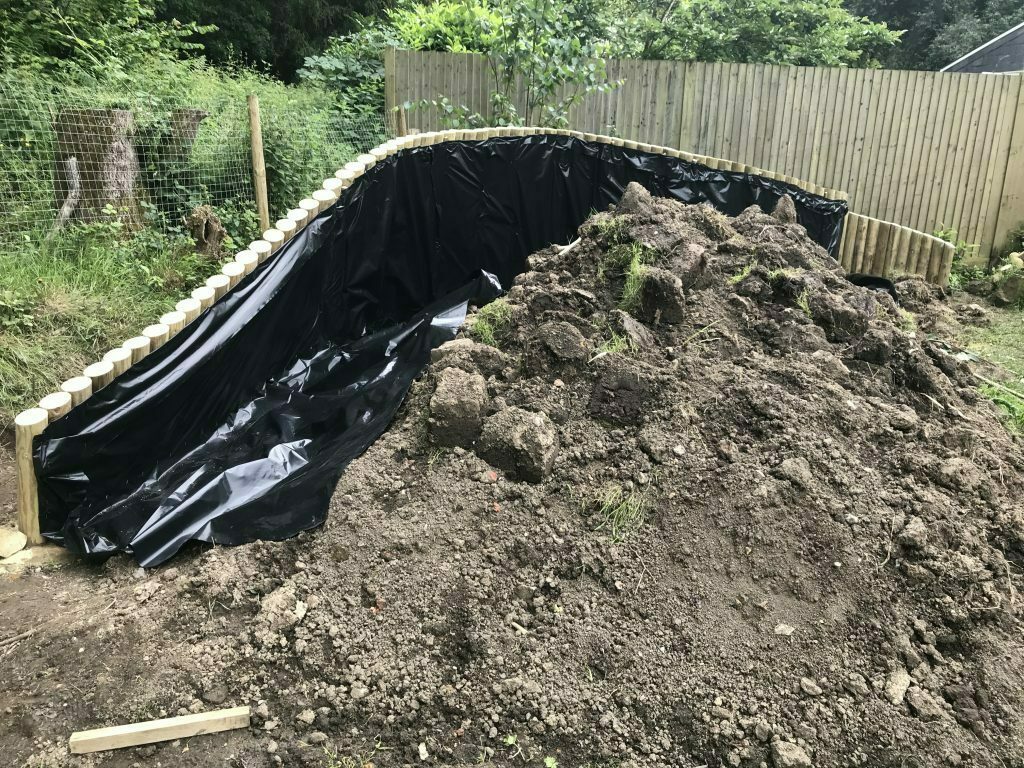 In the curved alcove you can see below we plan to lay a section of bound gravel and a bench. We'll plant grasses and shrubs on the mounded earth side to create height and a sense of seclusion. We're also thinking it would be fun to have trailing plants falling over the side and some plants in pots. As the bench will look out on the wood we shall plant an evergreen climber along the wire fence for privacy.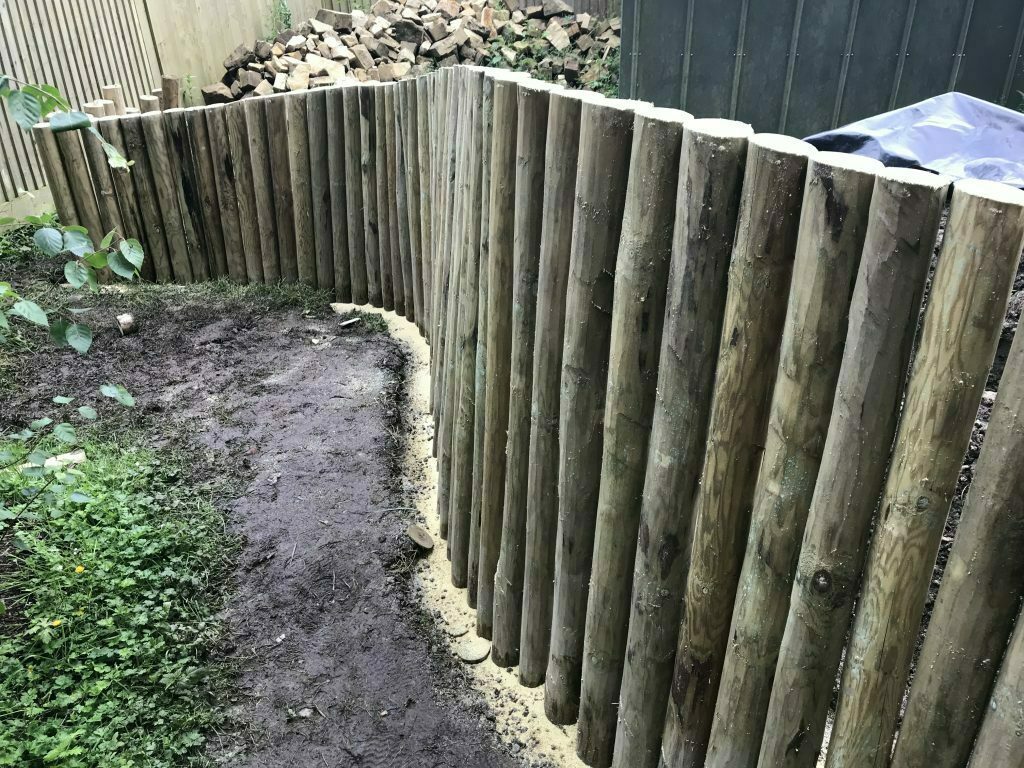 Here's a gallery of plants that have flowered this month in the garden.
Next month we have two weeks of annual leave booked and hope to complete the edging and paths around the dry stone wall and secret seating area – can't wait!