I've been hugely delayed in posting this blog and I'll place the blame on our new whippet puppy. We brought Morris home on 23rd November and it's been non stop since. I've only really been into the garden – every 30 minutes – to take him to the toilet! Here are some of the highlights from the last 3 months of 2020.
A video walkthrough of planting around the wall this October:
As you can see in the photo below, the Anenome 'Konign Queen Charlotte' that we planted out in September flowered in October. I'm pleased that we've been able to extend the flowering period of our garden into autumn.
We visited Leonard's Lee on the 18th of October and the autumn colours were spectacular. I'm looking forward to being able to take Morris for walks there. I picked up a few contrasting leaves to make Christmas decorations with and hung them in glass frames (see below).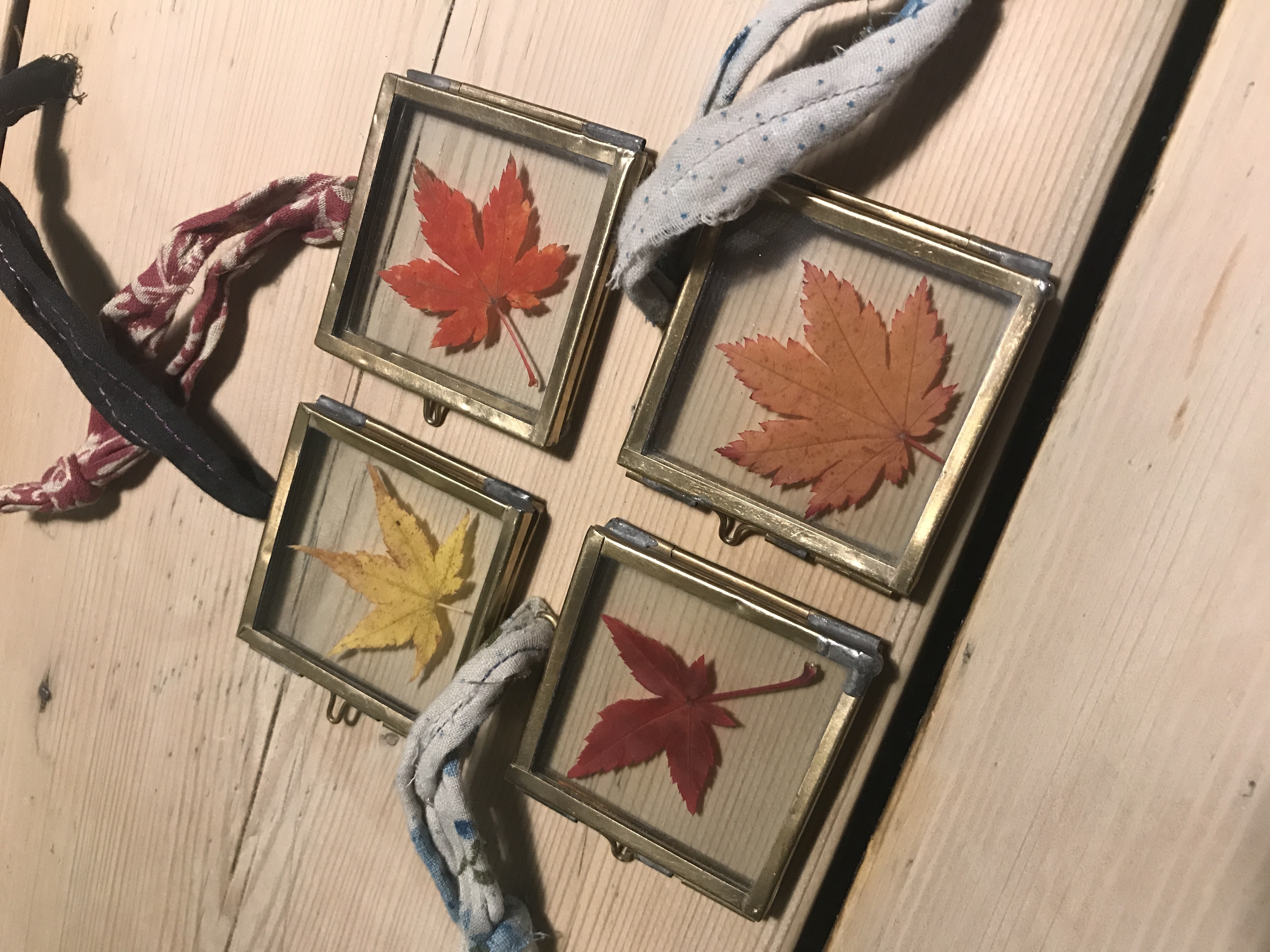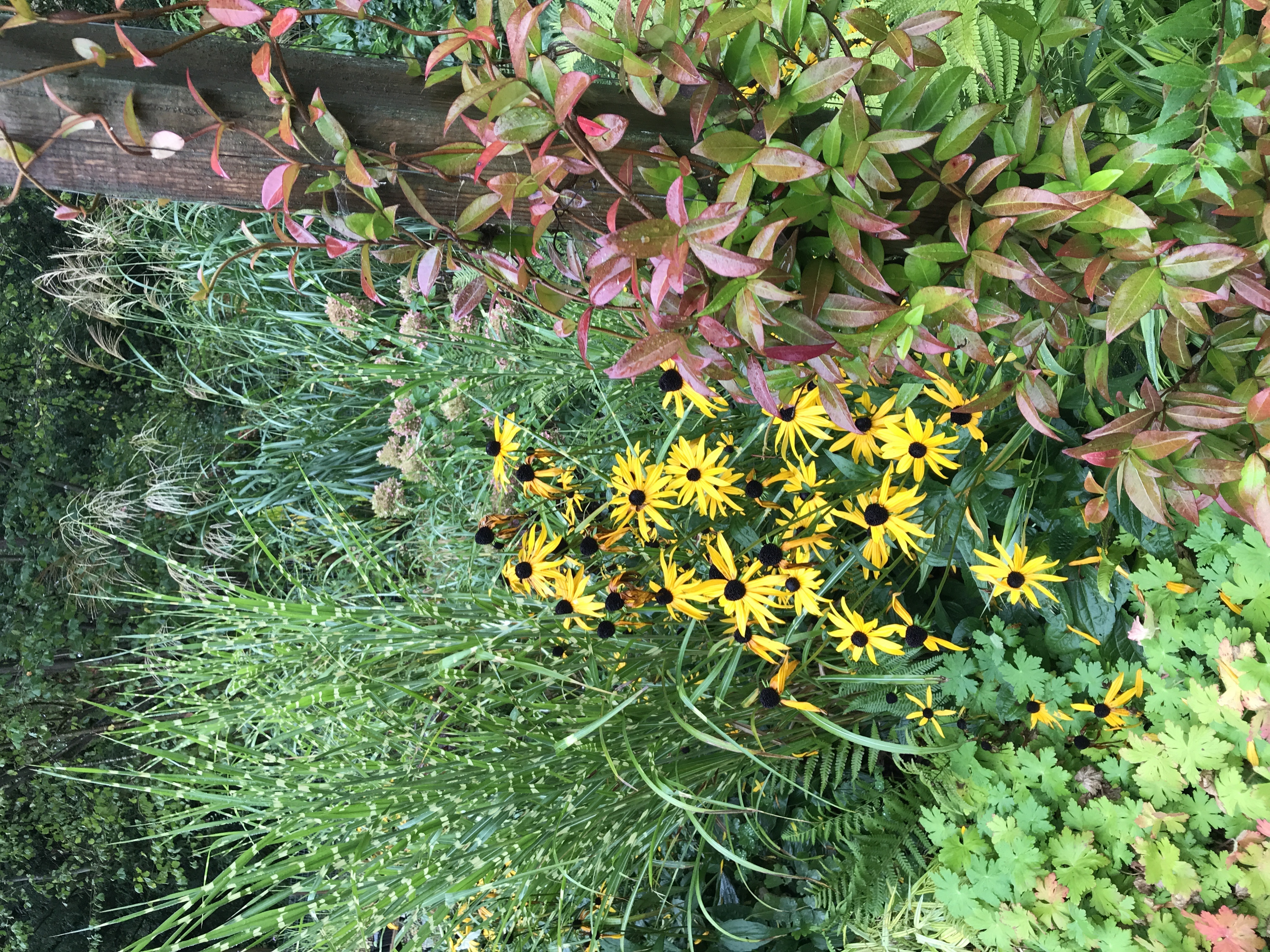 As well as plant out the daffodil bulbs from last year into pots, I spent time in autumn planting out 750 daffodil and tulip bulbs into the garden. We chose bulbs that will give us a successional flowering display in spring 2021:
250 x Lobularis – Rockery 250 Narcissi Bulbs – 250 (March flowering)
250 x Thalia – Rockery Narcissi Bulbs – 250 (April flowering)
250 x Spring Green – Viridiflora Tulip Bulbs – 250 (May flowering)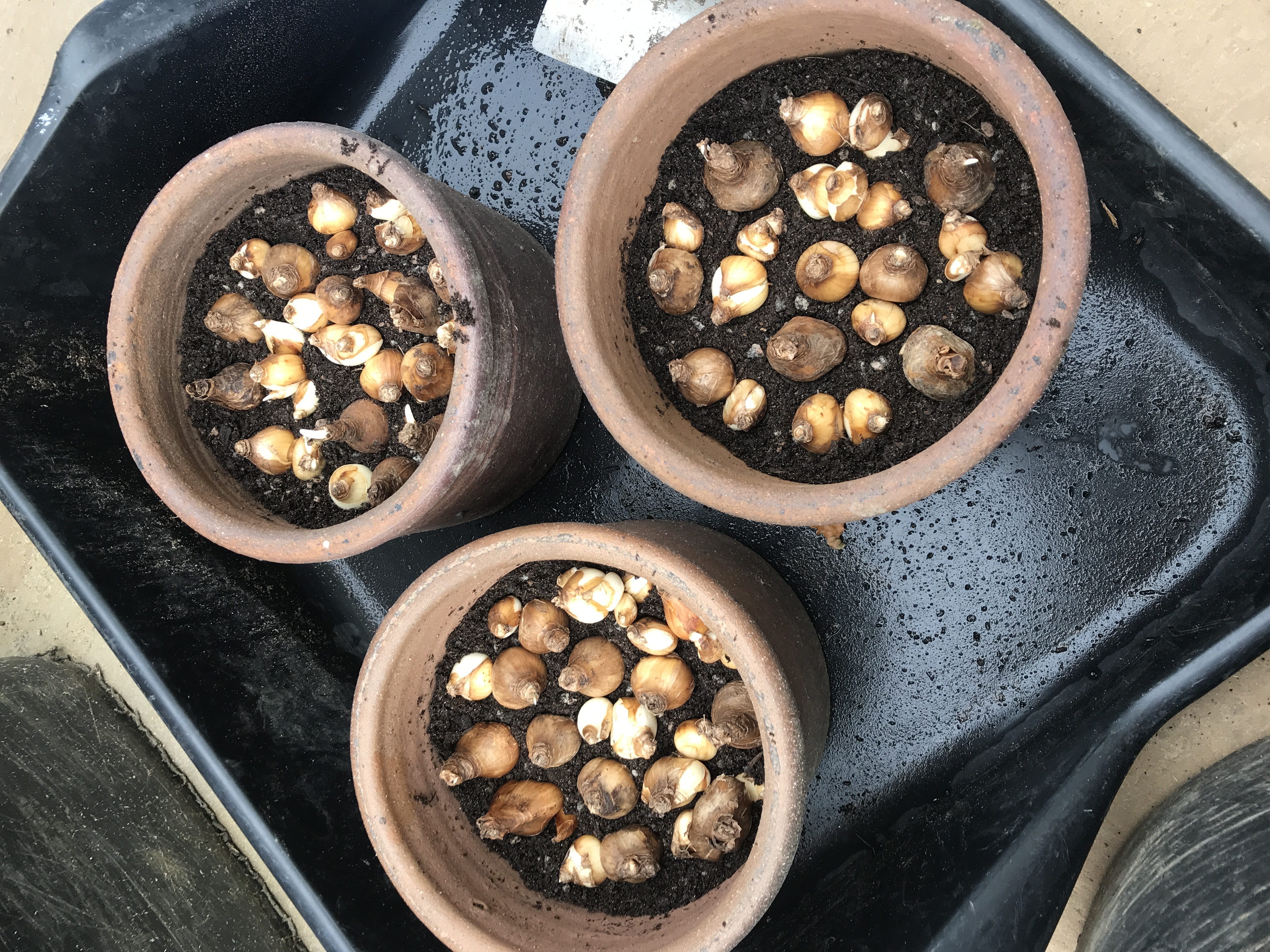 In November we planted out 2 types of bare root hedging. For the hedge wrapping around the new patio and path we used Lonicera nitida. We'll clip this quite tightly to form a dense, low hedge around the new patio and path. We also planted Fagus sylvatica (beech). As you can see in the photos below, we've positioned the beech to make 3 compartments. Our idea is that we will keep this relatively low (taller towards the back where the fence is) and plant herbaceous perennials into each of these compartments.
We also used Lonicera in the new planting bed in front of the kitchen. We are basing this on an old knot garden idea, although ours just has a diamond shape in the middle and a rectangle around the perimeter. We repositioned the Exochorda into the centre of this design (see photo below). We're thinking that we'll plant bulbs and low growing herbaceous perennials into the gaps formed by the hedge.
Here's a video walkthrough of the completed planting.