In last month's post I talked about how we prepared a large new planting bed. In March we planted 2 trees into this space and they've instantly provided height and impact. Since we've already planted 3 multi stem silver birch in the garden (Betula utilis var. jacquemontii), we thought it would be effective to plant a single stem cultivar called 'Doorenbos'. We also planted an ornamental pear – Pyrus calleryana 'Chanticleer'. It has beautiful spring blossom and also develops its foliage very early in the season.
This month we also prepared and planted into the space surrounding the secret seating area. We built this area in June 2019, so it's been great to finally plant into this space. As it's a small area, we've kept the planting scheme quite minimal. We've used ferns (Dryopteris affinis) and also the hostas that we used to keep as pot plants at the front of the house. You can see the different hosta cultivars we have in this post from May 2019. We hope that using foliage plants will help us to achieve the calming atmosphere we're looking for.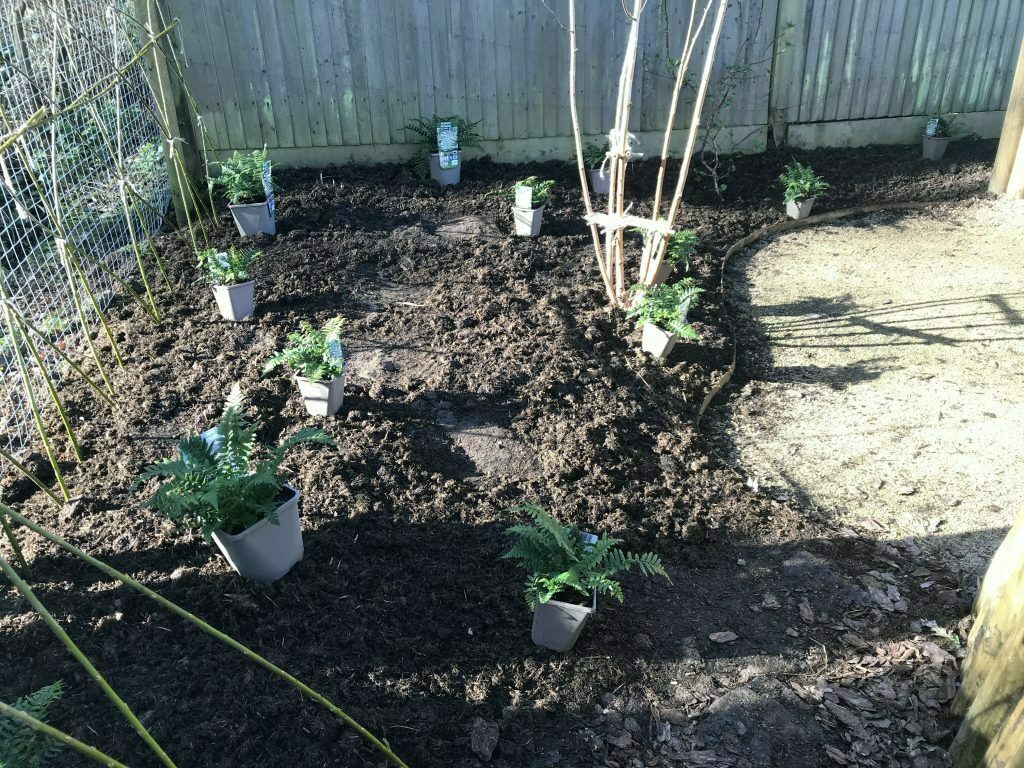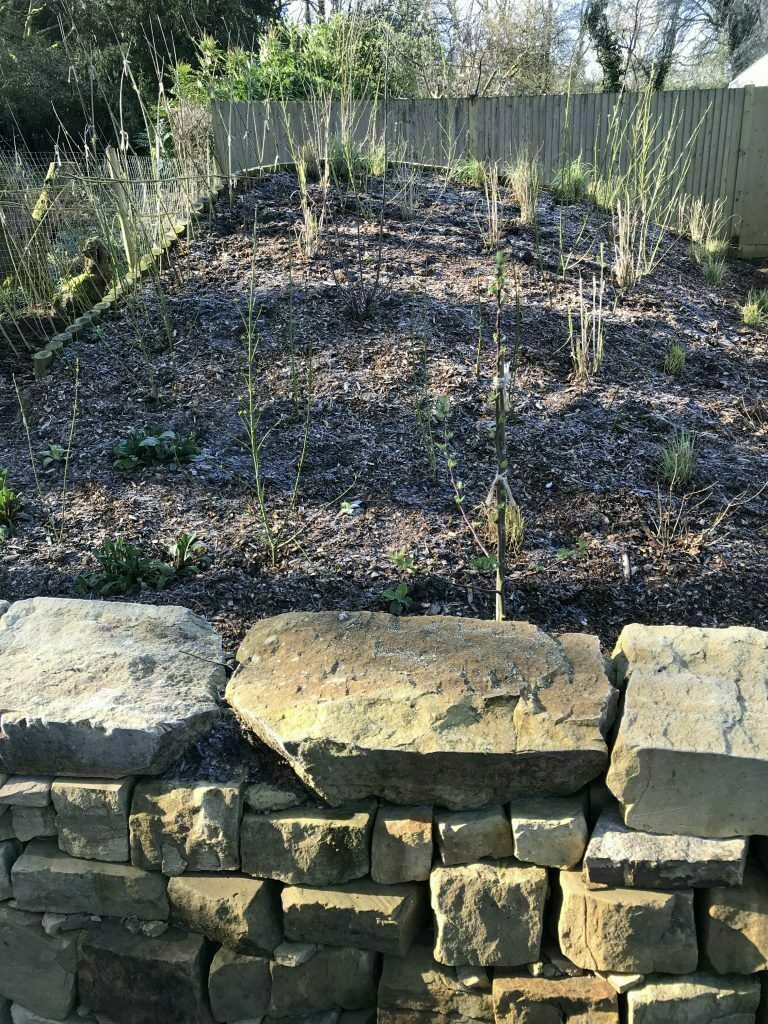 The bulbs which I planted last autumn are continuing to grow and some of the flower heads are starting to show on the tulips.