April has been a glorious month; we've had lots of blue sky and sunshine to enjoy whilst spending time in the garden. The national lockdown brought about by the Covid-19 pandemic has made me so thankful to have this space to retreat to. The crab apples (Malus 'Eversete') that we planted around the wall in November 2019 have bloomed this month. Considering the plants are relatively small it's been a pleasant surprise to see how much blossom they've produced. It will look brilliant in a few years, once the branches have been tied in to create a 'wall' of foliage and blossom.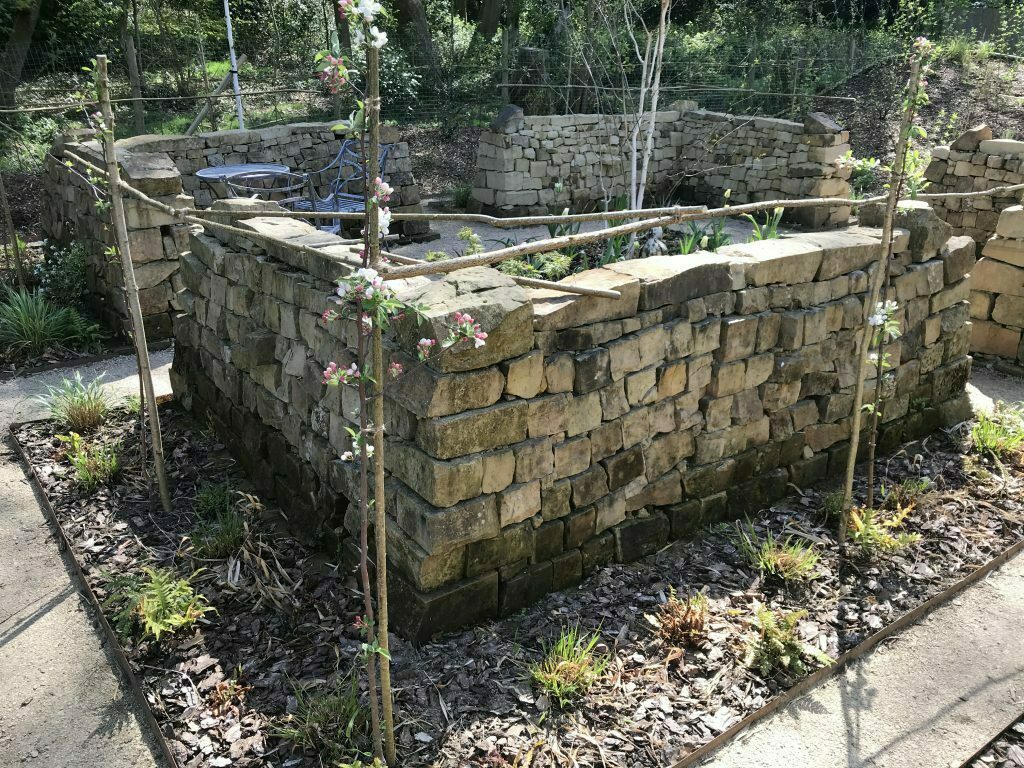 Here is a picture of the mound viewed from the back of the garden, the first taken in January and the second at the end of this month:
The tulips also bloomed this month. Our first bulb opened its petals on the 8th so they've provided a good level of interest this month. I'll add more bulbs to create a denser planting scheme next year.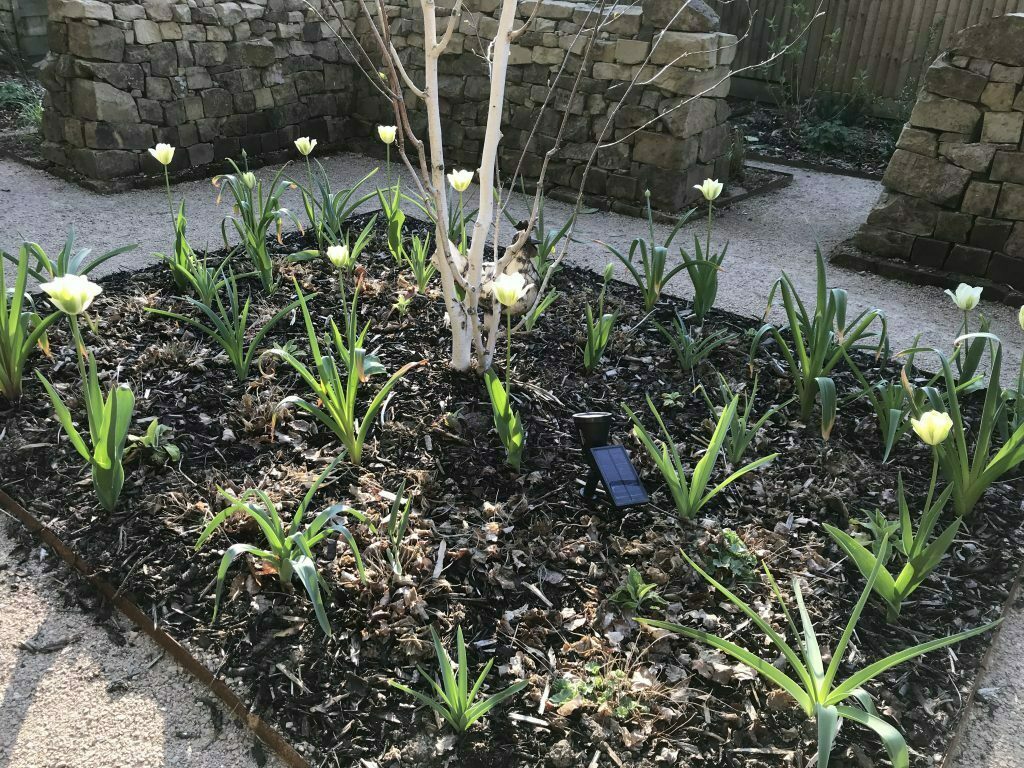 The late flowering  daffodils (Thalia) which we planted into the area around the pond started flowering in  early April; planting them densely like this was effective so we'll add more into the main border this autumn in preparation for next spring.
Here is a recording of the bottom half of the garden taken on 30/04.