As June marks midsummer in the garden, I thought I would begin this post by reminding myself how much the willow has grown. Here is a before and after photo of the mound area, the first was taken at the beginning of January and the second at the end of June: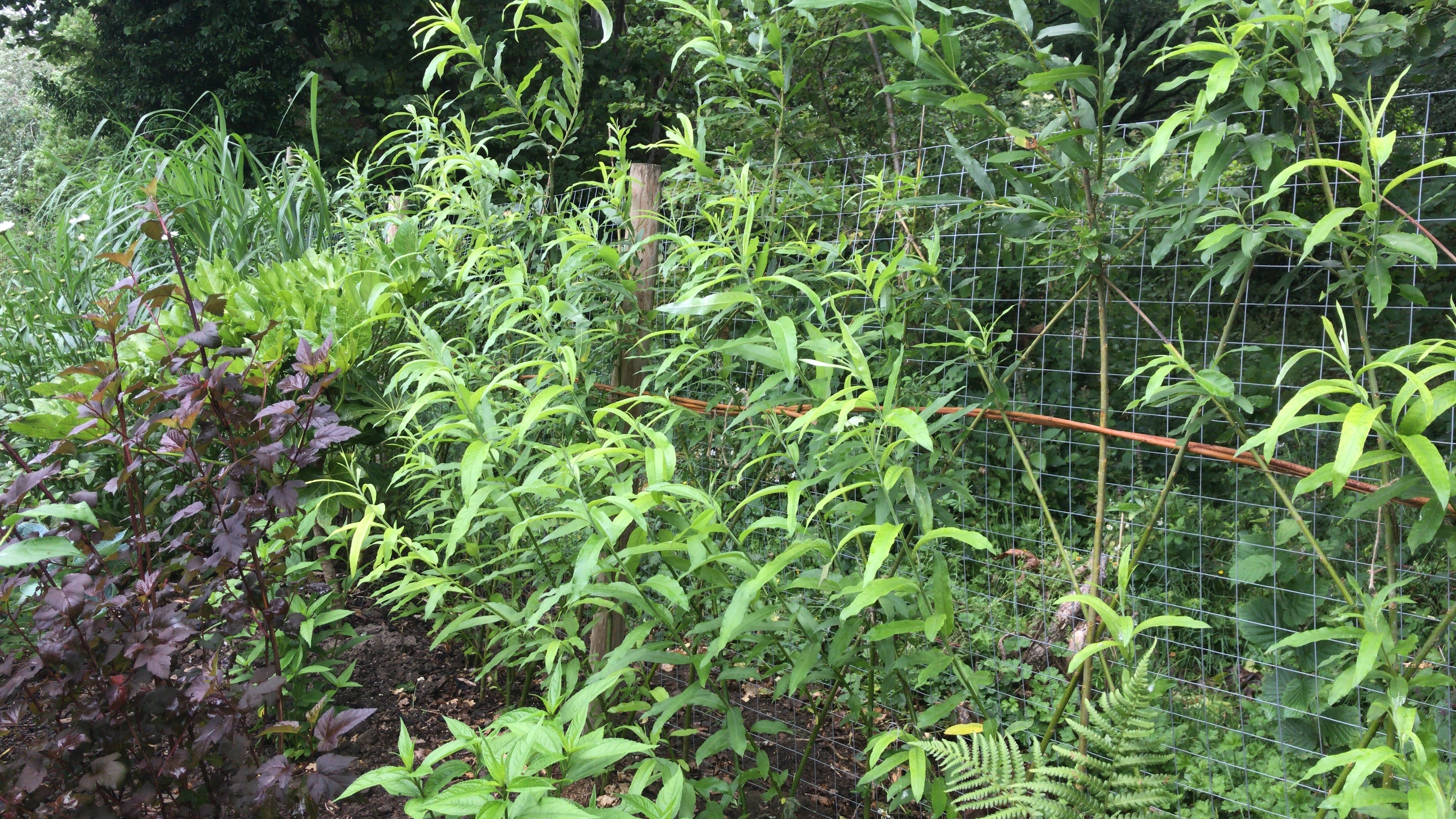 The majority of the willow planted along the boundary fence is also doing well and provides a lush  backdrop to the planting in front. There is a section which is situated underneath 2 beach trees which is not looking so happy. I think the combination of shade and dryer soil is to blame. Hopefully it will be able to get some roots in this year and will be able to better support itself in 2021. I am keeping a close eye on it, and watering frequently.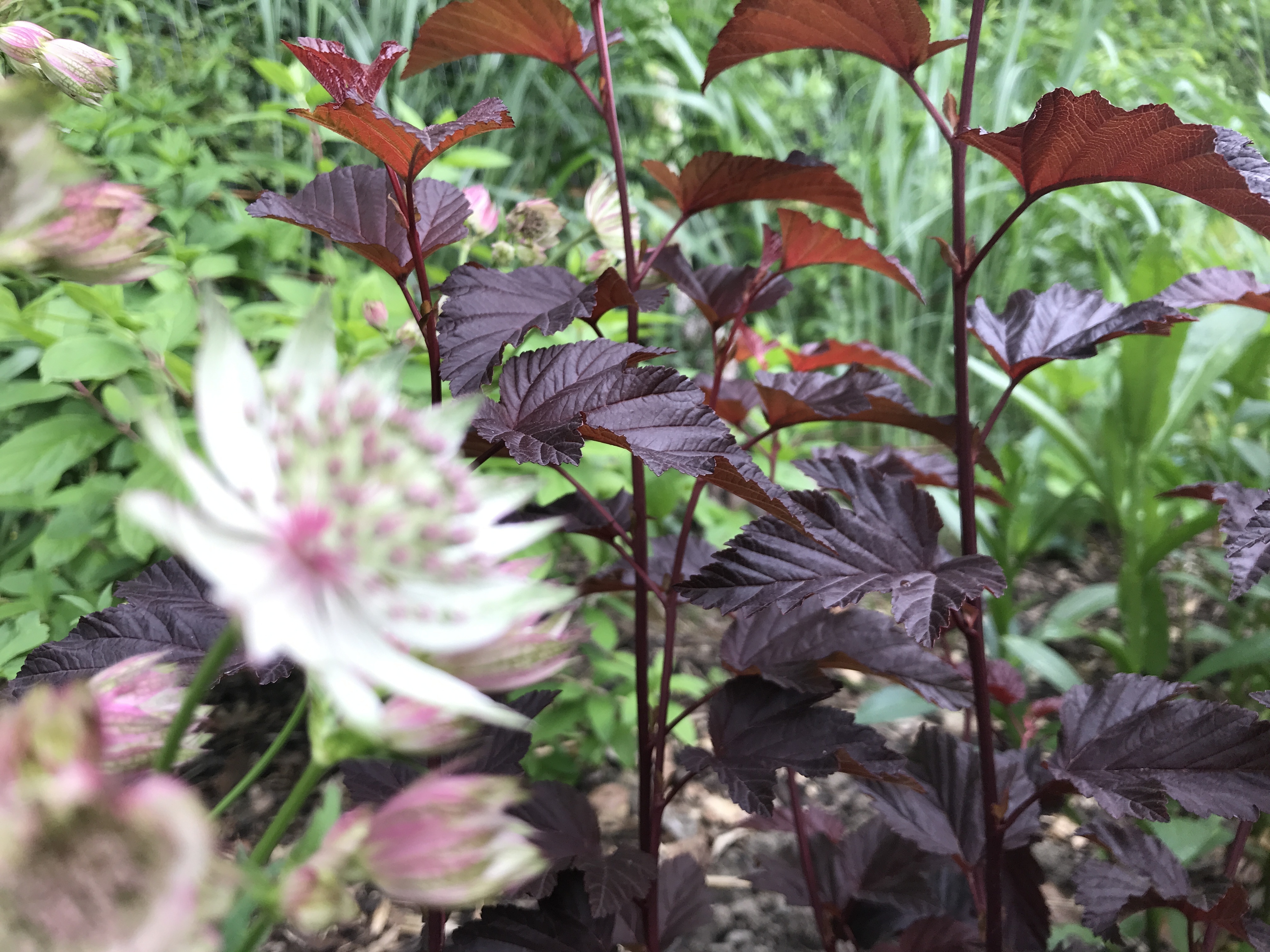 We planted 3 different cultivars of Physocarpus opulifolius into the mixed border this month. We choose these cultivars based on their growth habits, placing the smaller varieties nearer the front and the larger towards the back.  From smallest to largest:  'Little Angel', 'Lady in Red' and 'Diablo'. The rich burgundy tones of these shrubs contrasts well with the shades of green in the border and helps to add definition and interest. I also love the structure and leaf shape of these plants.
I was really pleased to see some of the foliage plants combining nicely this month. I particularly enjoy seeing the hart's tongue ferns  'Asplenium Scolopendrium'  as their architectural form looks gorgeous against the rest of the planting.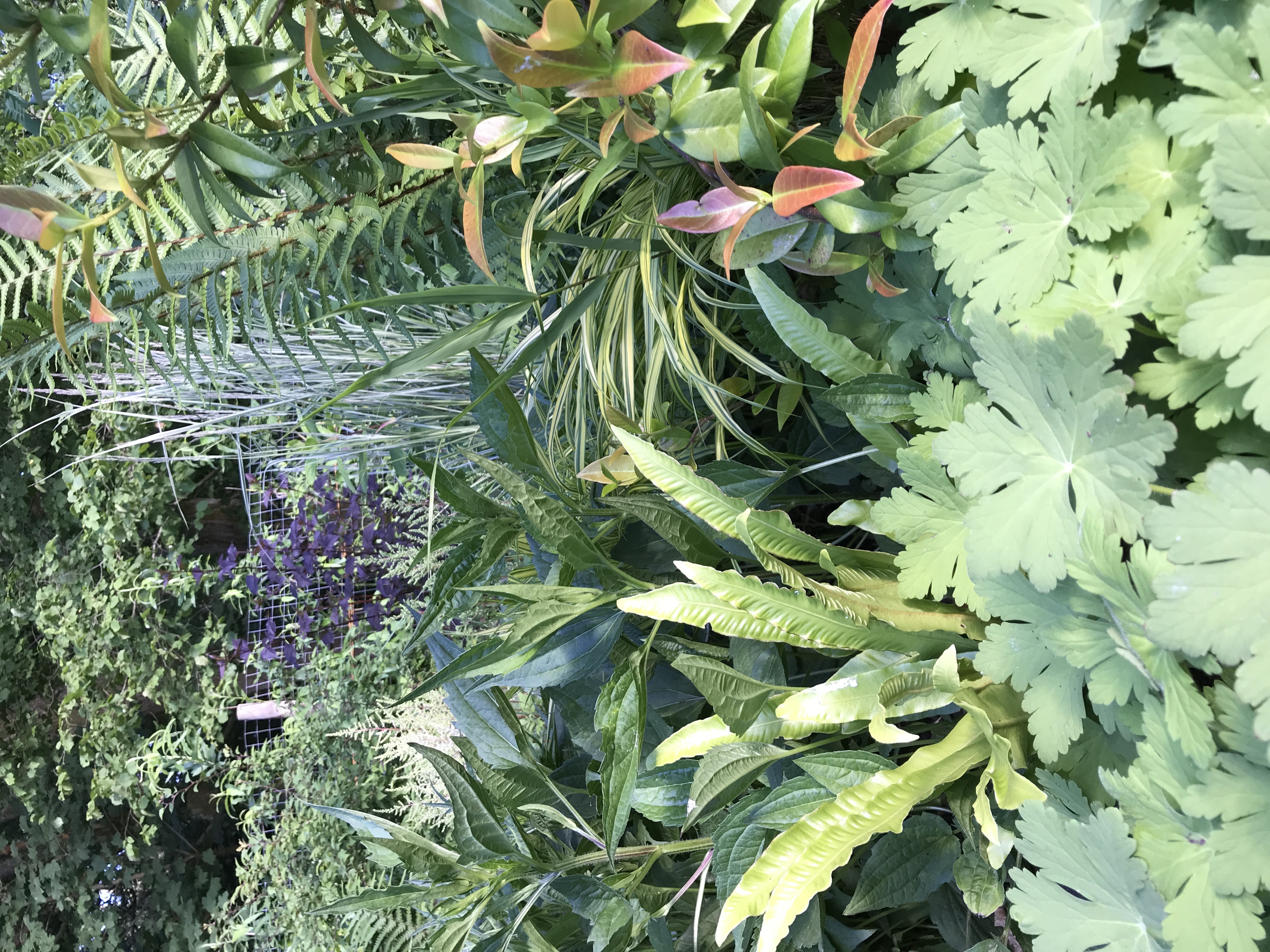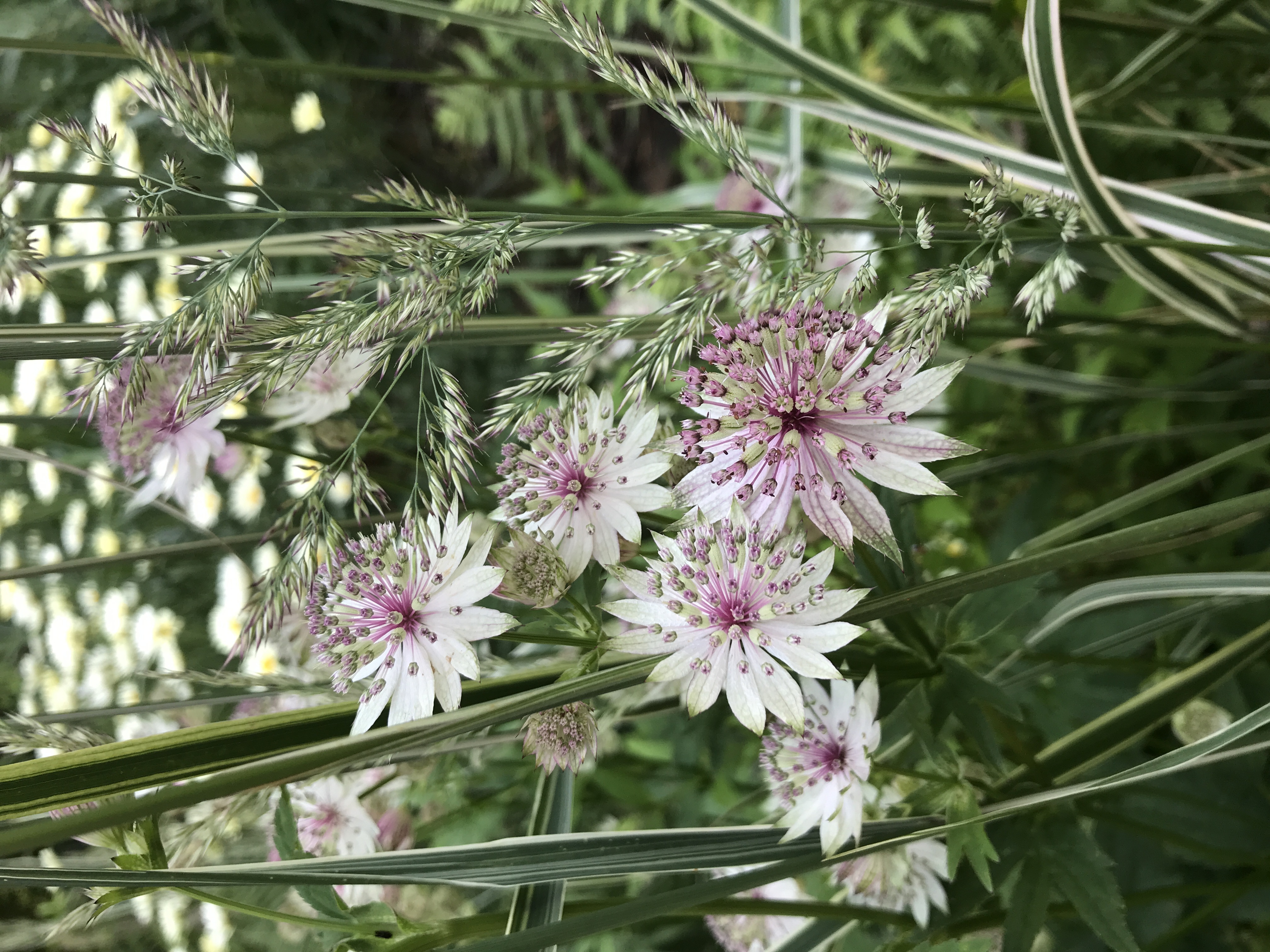 Here is a short video of one section of the mixed border:
The philadelphus that we planted  a couple of years ago flowered for the first time this month which was very exciting to see.
In June 2019 we created the mound and seating area at the top of the garden. As you can see, the planting is really coming on and is starting to create the tranquil space we had in mind. I am really looking forward to the hosta maturing and filling the space. I have been particularly impressed with the vibrancy and form of 'Sum and Substance' which has an upright, structural habit.