We've already managed to tick off one of my targets for 2020 by preparing a large new planting bed. It's approx 30 foot long and runs parallel to the wall. We removed a top layer of turf before digging it over and applying a layer of bark as a mulch. We're mulling over the idea of planting some trees and shrubs into this border – I'll update you next month.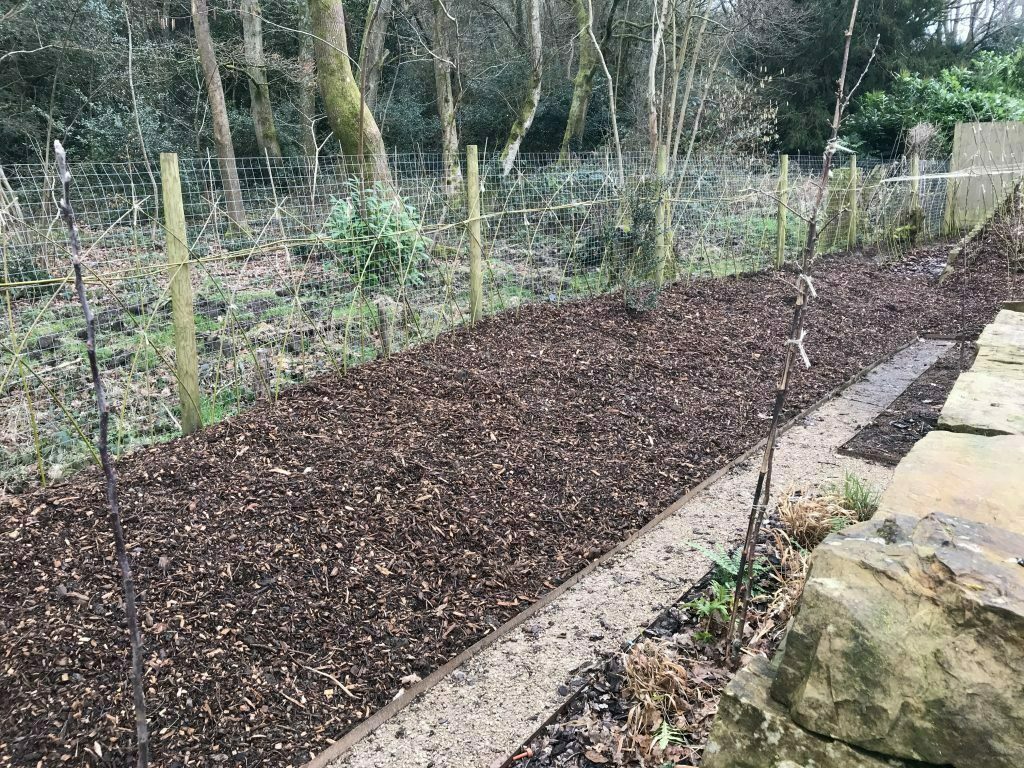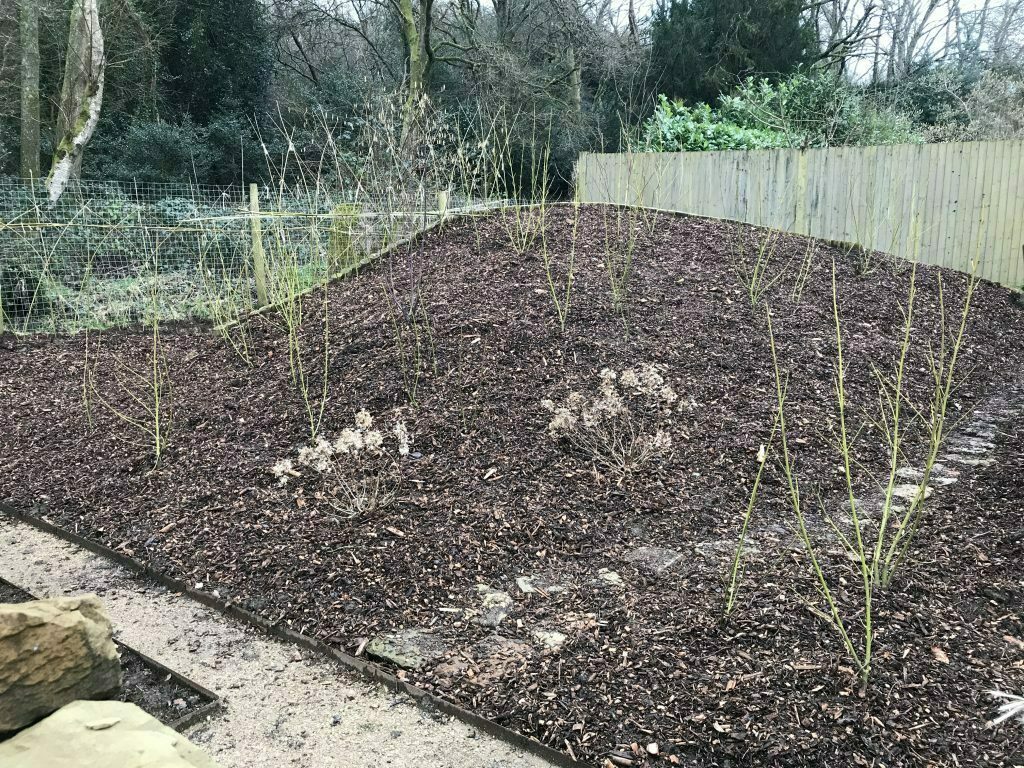 It's been wonderful to see the bulbs that I planted last October in the central planting bed start to emerge. It would be great if these flower once the Alchemilla mollis is in leaf as the stems will be hidden from view.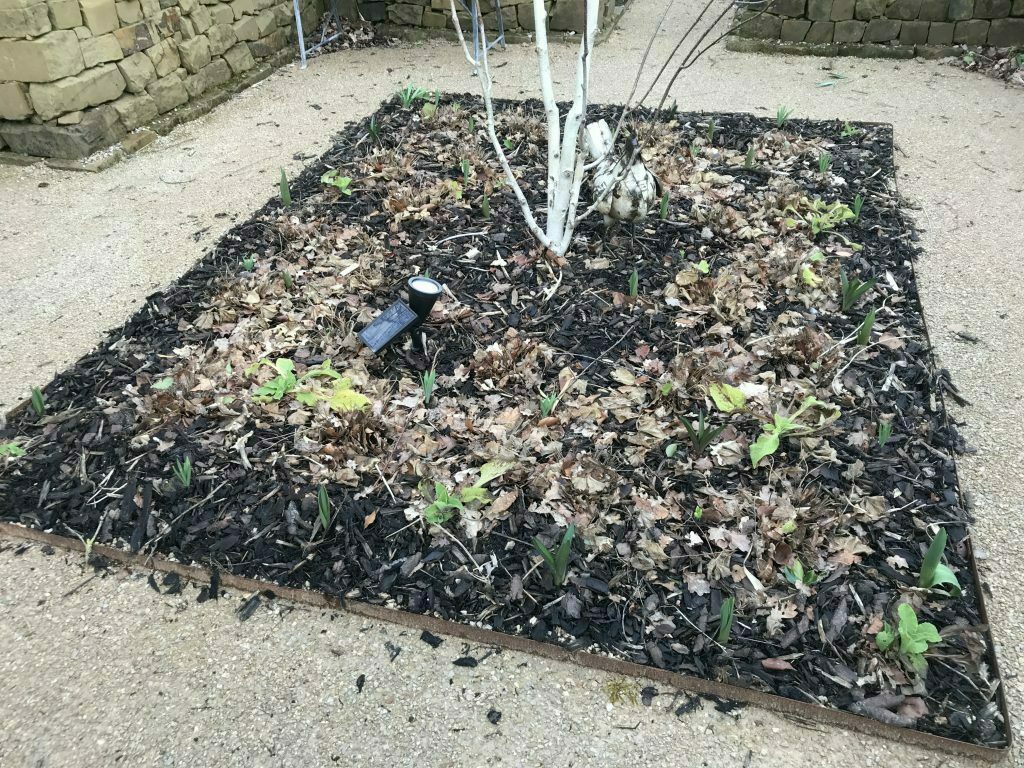 The willow rods that we planted in early January have started to develop their first leaves. I'm excited to see how this hedge takes shape in the months ahead. The bare root crab apples that we planted around the wall in November have also started to develop fresh green leaves; it's a relief to know that they all seem to have survived the planting process.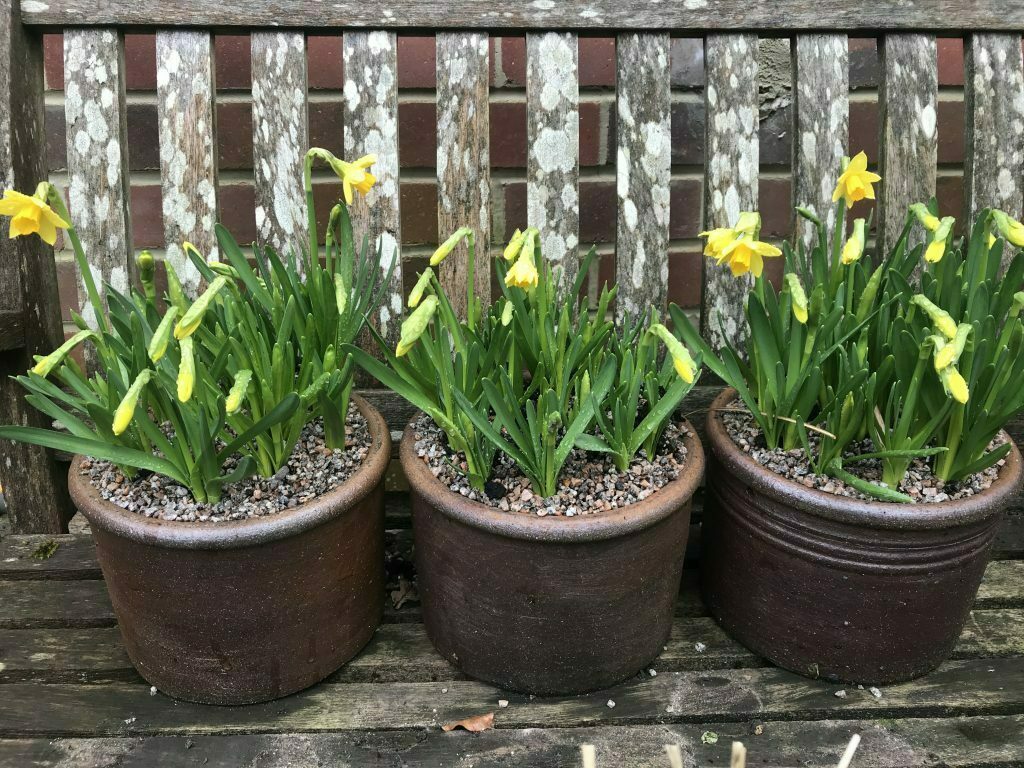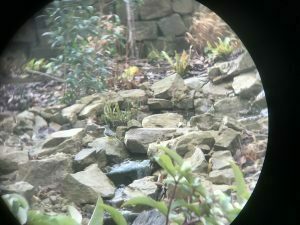 Can you make out the Grey wagtail in this picture? This bird has been a new visitor since we built the ponds – he seems to like the running water.