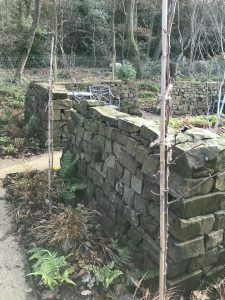 In November our order of crab apple trees 'Evereste' arrived. They came bare root via the post so we had to soak them prior to planting. We ordered 12 so we could plant 3 around each quarter of the wall – the picture below gives you an impression. We chose this variety since they are disease resistant and the blossom looks gorgeous. I'm not sure how long it will take for them to get going; I'll be sure to post some photos of any blossom they treat us with in spring 2020, all being well they survive the planting process. Although they are relatively small specimens most of them had small fruits on which was a nice surprise, hopefully this means that we'll get some next year also.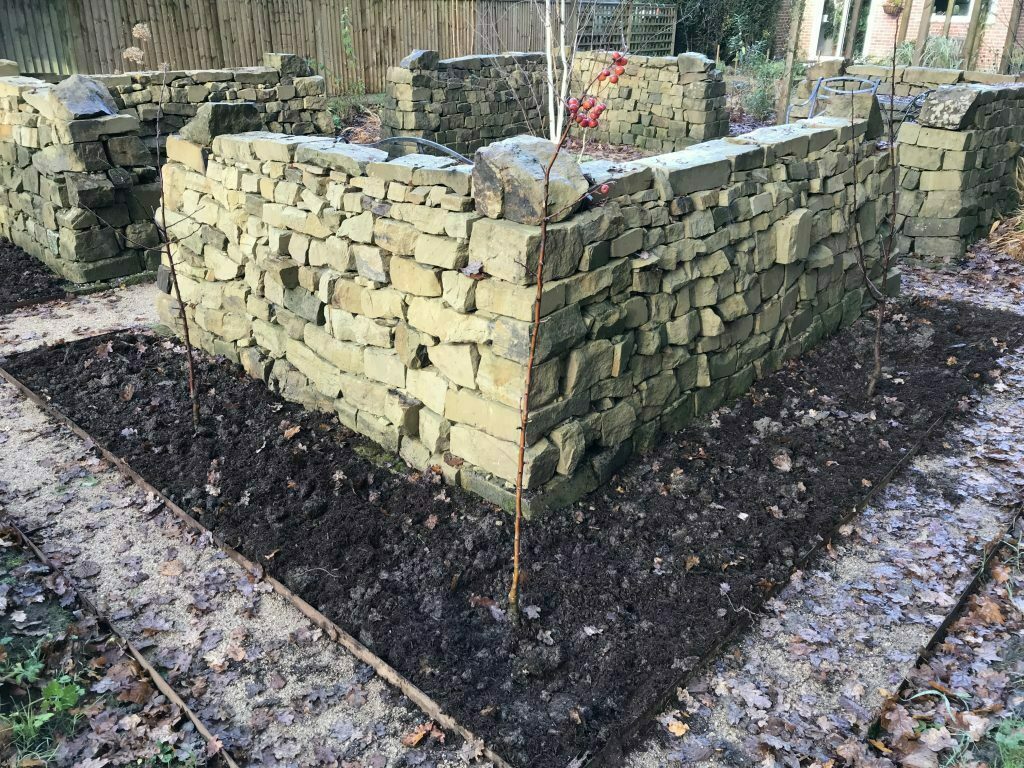 We had some beautiful weather in November and enjoyed some walks around the wood and also visited RHS Wisley.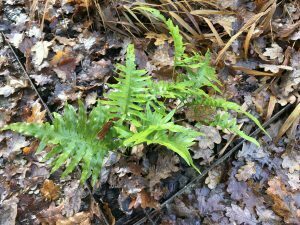 This month I've appreciated the evergreen ferns that we planted into the front 2 beds around the wall, as they stand out wonderfully against the shades of brown which surround them. This is my favourite as its habit is upright and the colour is particularly vibrant – it's called 'polypodium vulgare' and is evergreen, creeping and mat forming. It will also grow happily in full sun which was an important consideration for where we've planted them.
We pruned back this group 1 clematis after it had flowered. As this is only the second year it's been in the ground we chopped it back by a third. This will mean that we get fresh growth nearer the base next spring and this should create a bushier plant.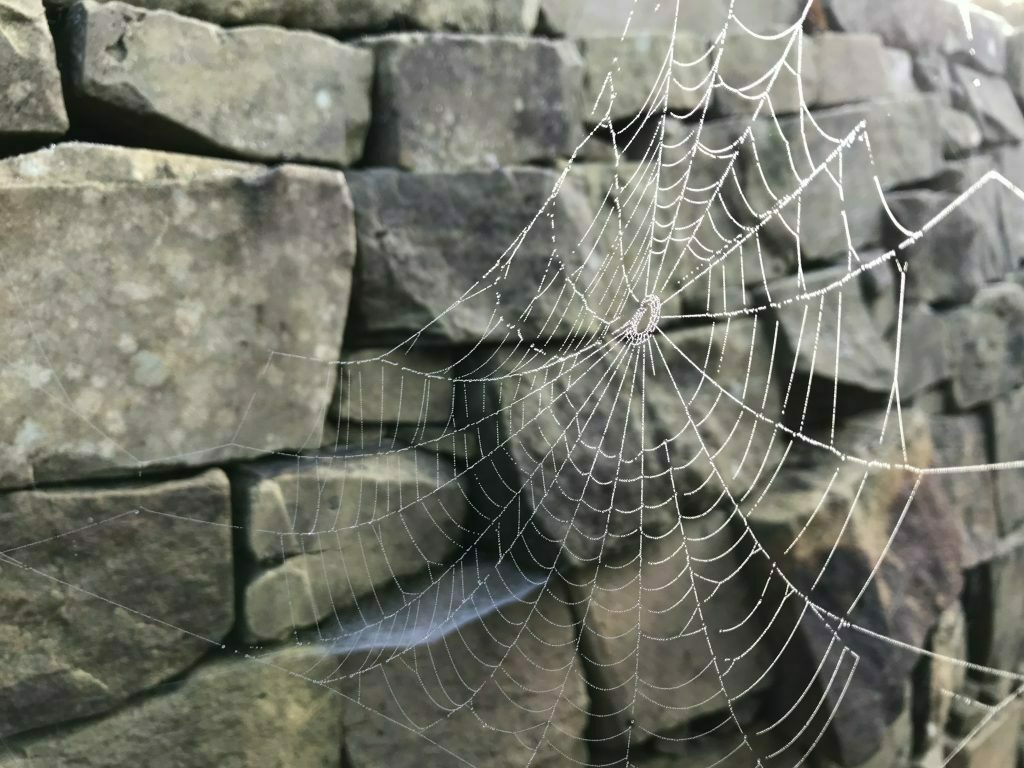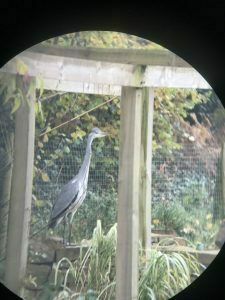 I spotted this heron in the garden – it was eyeing up the pond when I took this. Although I can't be certain, it seems an unfortunate coincidence that we now only seem to have 1 goldfish remaining. I sincerely hope the 6 I can't find are hiding until spring… something tells me they probably aren't.